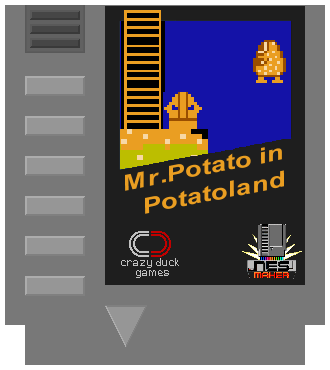 Mr.Potato in Potatoland - NES Version
Comments
Log in with itch.io to leave a comment.
are there any other emulators I can use to play it? Mesen isn't for Mac
Pretty good. I found the collision detection to be frustrating though.
Thanks for playing! Collision detection has been changed a little, maybe it is a bit less frustrating now.